Internal Medicine Doctor Questions and Answers
Rachman Medical Group has an amazing team of medical professionals who specialize in internal medicine. We have both male and female practitioners who are dedicated to the prevention, diagnosis, and treatment of diseases. For more information, call us today or schedule an appointment online. We are conveniently located at 7601 Canby Ave Suite 7 Reseda, CA 91335.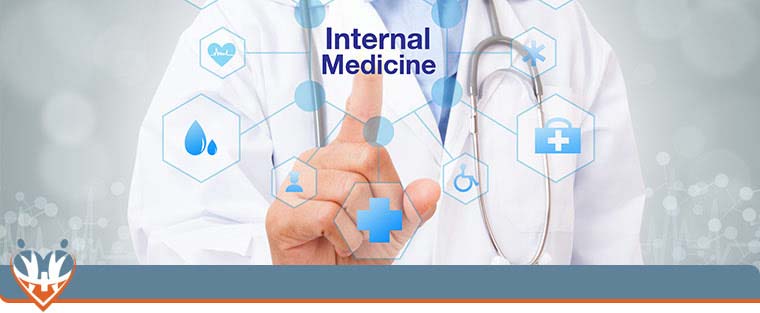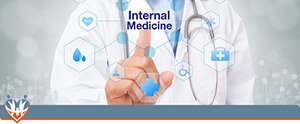 What does an internal medicine doctor treat?
Internal medicine focuses on treating adults. Doctors who specialize in internal medicine provide prevention, diagnosis, and treatment for diseases that afflict adults, from chronic illnesses to short-term care or illness. Generally, internal medicine doctors will choose a sub-specialization, such as a particular illness or a part of the body – their specialized medical training allows for them to provide medical guidance, which is necessary for both prevention and routine medical care.
Internal medicine doctors typically see patients with a range of conditions, which may include heart disease; hypertension; diabetes; obesity; and chronic lung disease. These doctors may consult with other doctors who specialize in other medical fields or may be called on to consult on a patient by a different specialist. General internal medicine doctors provide care for patients in either an office or an out-patient facility and will follow their patients when or if they are hospitalized (an in-patient setting).
What is the difference between general medicine and internal medicine?
General medicine, or family medicine, focus on the importance of the relationship between a doctor and their patient; family medicine treats the entire family, regardless of age. The biggest difference between the two is that general medicine practitioners will treat all members of the family – including children and adults – whereas internal medicine focuses exclusively on the treatment of adults.
Internal medicine practitioners generally are specialized in one field of medicine, such as an illness or a part of the body – an example being a cardiologist. General practitioners are typically not specialized and will have knowledge of pediatric and possibly surgical medical procedures as well – they treat a wide variety of patients – and are trained to treat and diagnose a wide spectrum of potential medical issues for patients of all ages. General practitioners also generally have more training when it comes to issues of women's health and pediatrics, as they deal with a variety of common medical issues affecting a more general and wider population.
Internal medicine practitioners focus on the treatment of adults, particularly with complex medical situations. They develop a comprehensive expertise and deep field of knowledge, which allows them to diagnose diseases that commonly affect adults and to handle cases where multiple conditions may be affecting the same patient.
Why should I see an internist?
Internists are specialized in the treatment and diagnosis of medical conditions in adults. Given that adults are more at risk for certain chronic conditions and illnesses, it is important to see one if you suspect that you might have a chronic condition, such as diabetes or hypertension. If you see a family doctor, they may recommend that you see an internist who can offer you more specialized care, treatment, and provide a deeper understanding and knowledge of your condition.
An internist will be more able to help provide you with the care and treatment that you need to help manage your chronic condition or illness, along with provide suggestions for new solutions if the ones that you currently use are not working. Given their specialization in adult medicine, they may also catch symptoms or conditions that your general practitioner or family doctor may not be equipped to diagnose.
If you are looking for a doctor who specializes in internal medicine, then we here at Rachman Medical Group are here for you. We have both male and female practitioners who are dedicated to diagnosing, treating, and preventing disease. If you would like to book an appointment, please visit us online or call us. We serve patients from Reseda CA, San Fernando CA, Twin Lakes CA, Hidden Hills CA, and Burbank CA.