Questions to Ask Your Internist
At Rachman Medical group our doctors specialize in internal medicine and can diagnose and treat any illness that you may have. Our doctors can help get the answers that you need when diagnosing an illness and providing treatment. Contact us today or request an appointment online. We are conveniently located at 7601 Canby Ave Suite 7 Reseda, CA 91335.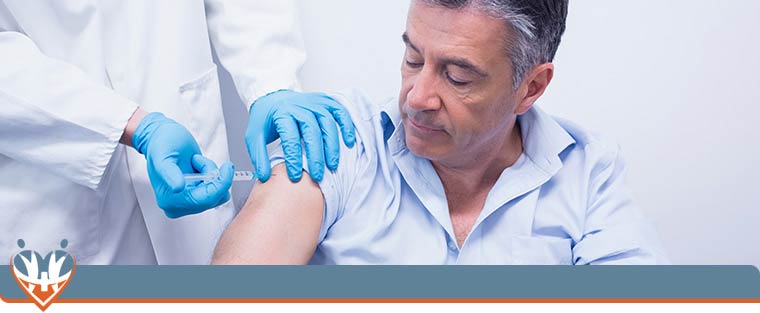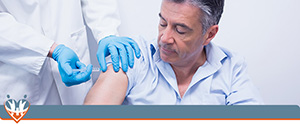 Table of Contents:
When should I see an internist?
What falls under internal medicine?
Who should see an internal medicine doctor?
What does a doctor of internal medicine mean?
Why would I be referred to an internal medicine doctor?
Is an internal medicine doctor the same as a general physician?
What's the difference between internal medicine and primary care?
It's likely you've heard the term "internist," but what exactly does it mean? It has nothing to do with being an intern, but rather "internal," that is, a specialist of internal medicine. These doctors are broadly trained in a whole host of different diseases and conditions. Their spectrum is similar to a pediatrician, or family doctor, yet their focus is aimed more toward treating adults.

Here at Rachman Medical Group, our team of primary care physicians provides numerous primary care services in and around Reseda, CA. A few of our high-quality services include diabetes care, primary care, radiology, immunizations, geriatric care, and internal medical care. If you're looking for a respected internal medicine doctor in Reseda, CA, Rachman Medical Group could be the clinic for you. Please continue reading to learn more about how our internal medicine doctor can help you.
When should I see an internist?

Like a family physician, an internist is a main source of treatment. If you are an adult suffering from a condition and are in need of medical treatment and, it's likely that you will turn to an internist first. Internists are trained to treat nearly any condition you may develop throughout your adult life. Internists routinely see patients with conditions such as heart disease, hypertension, diabetes, obesity, and chronic lung disease. An internist may consult with specialists in other fields of medicine, or may be called to consult on a patient by another specialist.

Internal medicine doctors or internists do not perform surgery. They serve as primary care doctors to adults and typically do not have the additional training in pediatrics, obstetrics, or surgery. An internal medicine doctor or internist can refer their patients to a surgical specialist if necessary.
What falls under internal medicine?

Internal medicine is the medical profession dealing with the prevention, diagnosis, and treatment of internal diseases. Physicians specializing in internal medicine are called internists. Internists are skilled in the management of patients who have undifferentiated or complex disease processes that affect or exacerbate other conditions. Internists care for both hospitalized and ambulatory patients. It is important to note the difference between internal medicine and family medicine: family medicine deals with patients of all ages, while internists only work with adults.

Because internal medicine patients are often seriously ill or require complex investigations, Many internists do much of their work in hospitals as their patients are often severely ill or require more advanced technology for their complex conditions. Many times internists have a further specialty in diseases affecting particular organs or organ systems.
Who should see an internal medicine doctor?

An internist, or internal medicine physician, is a doctor who specializes in conditions affecting the internal organs, like the heart, kidney, liver, and lungs. These doctors help combat diseases of these and other internal organs and are sharply aware of how these organs interact with one another.

To provide an example, internal medicine physicians work with patients who have diabetes. If not managed properly, diabetes can affect some of the other organs.

There's a lot of overlap between diabetes and other conditions, such as hypertension and elevated cholesterol. Some patients often have complicated health issues with conditions and disorders that affect several different organs.

Part of an internist's role is to be a gatekeeper, where they keep a close eye on a patient's body systems and help manage chronic illnesses. When disease processes become too complicated, internists consult other specialists as needed.

If you or someone you know suffering from an internal condition and is in need of an internist, please call us today to get in touch with a specialist.
What does a doctor of internal medicine mean?

A doctor of internal medicine specializes in the assessment, diagnosis, and treatment of adult complex chronic conditions. Their education consists of a four-year undergraduate degree, four-years of medical school, and a three-year residency in internal medicine. Internists can then specialize in a subspecialty such as general internal medicine, oncology, critical care, hematology, cardiology, endocrinology, gastroenterology, and hepatology. Sometimes these doctors are also referred to as internists, general internists, and doctors of internal medicine.

The primary goal of internists is to prevent chronic conditions from developing in adults. They also assist primary care physicians and family doctors in the diagnosis of confusing medical issues. A few of the most common conditions treated by doctors of internal medicine include diabetes, cardiovascular disease, chronic venous disease, critical conditions, and wounds.
Why would I be referred to an internal medicine doctor?

You may be referred to an internal medicine doctor if you have a chronic disease that affects one of your major organ systems. If you're an adult with a complex condition affecting your liver, lungs, heart, kidneys, skin, or brain, your primary care physician can refer you to an internist. They have the specialty training required to diagnose and manage your disease with the best treatment plans possible. Additional reasons you may be referred to a doctor of internal medicine include:

• Abdominal pain
• Chest pain
• Irregular heartbeat
• Wounds that don't heal within 6 weeks
• Shortness of breath
• Skin and nail irregularities
• Eyes, ears, nose, throat, and mouth irregularities
• Significant changes in weight
• Changes in urine or bowel movement
Is an internal medicine doctor the same as a general physician?

Though there are many similarities between an internal medicine doctor and a general physician, they are two different specialties. General practitioners and general physicians provide care for acute and chronic illnesses of all ages. Common roles of a general physician include routine checkups, simple mental health checks, and follow-up care. They are often your first point of contact when you seek health care and in more complex conditions, can refer you to a specialist. In some situations, your general physician may refer you to a doctor of internal medicine.
What's the difference between internal medicine and primary care?

Doctors of internal medicine specialize in complex chronic conditions found in adults whereas primary care physicians can treat all ages. Primary care physicians are typically the first you'll see when you've started to develop new or worsening symptoms. Your primary care physician may refer you to an internal medicine specialist in order for you to get a more comprehensive treatment plan for chronic conditions.

For further information about Rachman Medical Group and how our internal medicine doctors can help you with all your internal medicine needs, please contact our front desk anytime during our business hours. Internal medicine doctors have the specialty training required to treat a wide range of complex conditions. Whether you have cardiovascular disease, diabetes, or chronic lung disease, an internist can provide you with the high standard of care you deserve. If you have any additional questions about our clinic or about our internal medicine specialists in Reseda CA, schedule a consultation appointment as soon as possible. The team at Rachman Medical looks forward to your visit soon! We serve patients from Reseda CA, San Fernando CA, Twin Lakes CA, Hidden Hills CA, and Burbank CA.