4 Questions to Ask Your Gerontologist
Gerontology is a more holistic approach to providing care and support for the aging population. A gerontologist is a specialist and expert in all aspects of life that evolve and change as we age, making them well-equipped in supporting those who are undergoing significant changes due to their natural aging process. Get specialized and effective treatment care at Rachman Medical Group. For more information, contact us today or simply request an appointment online! We are conveniently located at 7601 Canby Ave Suite 7 Reseda, CA 91335.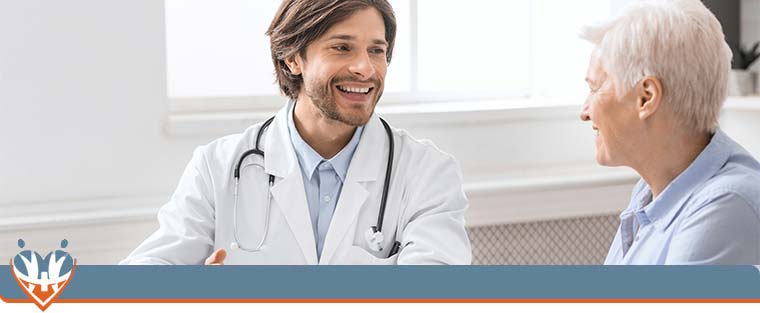 Table of Contents:
How does a gerontologist help with everyday living?
Why would you see a gerontologist?
What are the three main areas of gerontology?
What to expect on the first visit to a gerontologist?
How does a gerontologist help with everyday living?

A gerontologist is a specialist that supports individuals within the aging population to guide them through the aging process and all associated changes including physical and mental health, as well as providing support in navigating expected or upcoming changes. While a geriatric specialist will only really focus on the medical needs of the elderly, a gerontologist will be able to provide education and resources for geriatric care, in addition to topics including mobility, managing medications, nutrition, managing and coping with significant physical changes, and provide support for those who need to develop treatment plans that include more complex medication management. Consulting with a gerontologist can help patients in improving their overall quality of life, allowing for their last years to be as comfortable and fulfilling as possible. Whether the patient requires assistance in how to manage the constant and significant changes in their life or wants to take charge of how the rest of their life will play out by receiving sufficient education and resources on all possible options, a gerontologist is able to support them throughout the entire process.
Why would you see a gerontologist?

There are many reasons why someone may choose to see a gerontologist, all likely having something to do with navigating or managing a significant change in their life that has occurred due to their older age. Some common reasons why patients seek out support from a gerontologist include wanting support in arranging transportation to get them to medical appointments, or for making changes in their housing situation such as moving from living on their own to moving into a retirement home. The aging population undergoes significant changes in their lifestyles, health, and social life, and these changes can be difficult to manage on their own. Including a gerontologist in these significant changes will also ensure that the patient has an advocate that is helping them to make big decisions that will impact the rest of their life while keeping their best interest and comfort the top priority.
What are the three main areas of gerontology?

The field of gerontology can be divided into three main areas of focus in the aging population; psychological, physical, and social. The process of aging affects all aspects of our life, predominantly how we perceive the aging process within ourselves directly translating to our psychological health throughout the process, the actual physical changes that occur as our bodies continue to age, and how aging affects how we interact with the rest of the world, as well as how the rest of the world changes in how it treats us. When going through the significant life changes that are associated with aging, many patients are unaware of the vast amount of impact that aging will have on every aspect of their life, so the three main areas of gerontology try to encompass all possible topics while also leaving room for any other concerns to be brought of up by individual patients.
What to expect on the first visit to a gerontologist?

The initial appointment with a gerontologist will be similar to a consultation with any other health care provider with the patient describing their medical history, with the addition of focus placed on the patient's current lifestyle, relationships, proximity to family, and community. This first visit will be used to ensure that the gerontologist is completely up to date and aware of all possible factors that may influence how the patient wishes to receive care or if there is anything that stands out for which the patient may require more support throughout their care. At this first appointment, patients can bring up any questions or concerns that they may have and can guide the direction of their care if they had a specific direction in mind or a specific reason for which they require a gerontologist, such as any new changes in health status or living situation.

If you have any additional questions, visit us at Rachman Medical Group, please give us a call during our business hours. We look forward to your visit to Rachman Medical Group soon! We serve patients from Reseda CA, San Fernando CA, Twin Lakes CA, Hidden Hills CA, and Burbank CA.