Geriatric Doctor Accepting New Patients in Reseda CA
If you are looking for a geriatric doctor accepting new patients, you have come to the right place! Rachman Medical Group is now accepting new patients for their geriatric clinic in Reseda, CA! Visit us today to set up a meet and greet appointment. For more information, contact us today or schedule an appointment online. We Are Conveniently Located at 7601 Canby Ave Suite 7 Reseda, CA 91335.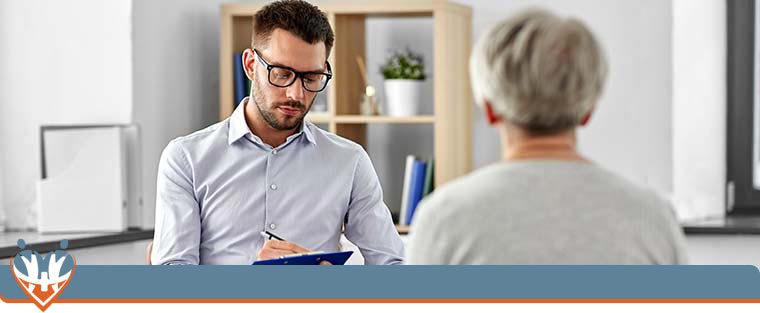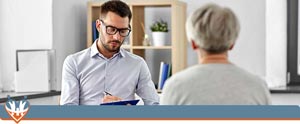 Table of Contents:
What kind of doctor treats the elderly?
At what age should you switch to a geriatric physician?
Why should I see a geriatric doctor?
How do I find a good geriatric doctor who is accepting new patients?
What kind of doctor treats the elderly?


Geriatric doctors complete internal medicine residencies to provide specialized care to elderly patients, they are also known as an internist. Our doctors can treat chronic conditions from respiratory infections, chronic bronchitis, diabetes, cardiovascular disease, respiratory infections, high blood pressure, high cholesterol, hypertension, osteoarthritis, hypothyroidism, hyperthyroidism, and many others.
 
Many times, these conditions are not life-threatening and will require consistent monitoring and symptom management from our specialized team at our clinic. Our doctors provide comprehensive geriatric care to their patients from the first appointment on.
 
Many serious conditions can affect the elderly more so than the younger generations, including arthritis, and pneumonia. When dealing with chronic conditions, elderly patients will need professional and specialized treatment. The kind of treatment that geriatric doctors provide.
 
As a geriatric clinic providing healthcare in a specialized field, our clinic can treat chronic conditions to more common conditions that affect the elderly the most. Our doctors can provide short-term care to elderly patients through the means of prescribing medications, and with long-term care, they can provide continued care for chronic conditions like diabetes.
At what age should you switch to a geriatric physician?


Geriatric physicians specifically only focus on treating seniors. You are considered a senior once you reach the age of 65 or older. After the age of 65, you can switch from your primary care physician's clinic to a specialized clinic like our geriatric clinic and geriatric physicians. However, it should be mentioned you do not need to stop seeing your primary care physician, they have the training to be able to provide comprehensive care to any patient from newborn to elderly, geriatric physicians just provide a service that is specific to seniors, which is why you get specialized care when you switch to a geriatric physician.
 
Geriatric physicians provide varying services as well as similar services that a general primary care physician would provide. These services are optimized to provide care for the elderly, and geriatric physicians focus on providing care and addressing conditions specific to what many elderly go through from arthritis, heart disease, and many others.
Why should I see a geriatric doctor?


If you are over the age of 65, and you are dealing with chronic conditions like the ones mentioned above or others, geriatric doctors are physicians that specialize in addressing these specific concerns for elderly patients. While you may not have any chronic conditions, geriatric physicians ensure they help you to prevent being diagnosed with a chronic condition in the first place by giving recommendations, referring you to specialists, and other specifics that are needed for seniors.
 
Geriatric physicians can also treat many minor injuries, minor illnesses, and more that can often occur to seniors. These conditions are preventable, and geriatric doctors take specific care of their elderly patients to try and ensure they do not have to deal with them if possible. Not only that, but geriatric physicians provide invaluable primary care services that are needed including physical exams, immunizations, continued care for specific conditions, preventative healthcare, cancer screenings, and so much more.
How do I find a good geriatric doctor who is accepting new patients?


If you are looking for a new geriatric physician, the easiest way to find one would be to search on a search engine like Bing and Google, and look up "geriatric physicians/doctors accepting new patients near me". This search result should yield many different results for you to review.
 
However, if you do not want to go that route, Rachman Medical Group in Reseda, CA is now accepting new patients for our geriatric ward at our clinic. Our resident doctor Dr. Michael Sheinin completed medical school at the Western University of Health Sciences College of Osteopathic Medicine of the Pacific and then went on to complete his Internal Medicine residency at Valley Hospital Medical Center in Las Vegas, NV to provide advanced internal medicine at Rachman Medical Group. We serve patients in Reseda CA, San Fernando CA, Twin Lakes CA, Hidden Hills CA, and Burbank CA.