Heart Disease Treatment Clinic in Reseda, CA
Heart diseases includes several heart and blood vessel problems. Symptoms include chest pain, shortness of breath, exhaustion, numbness in legs or hands. At Rachman Medical Group, our team of experienced doctors can help diagnose and provide comprehensive treatments for various heart diseases. For more information,

contact us

today or simply request an

appointment online

! We are conveniently located at

7601 Canby Ave Suite 7 Reseda, CA 91335

.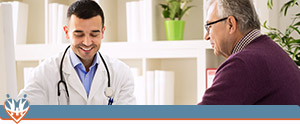 Table of Contents:
What are the different types of heart disease?
What are some of the early warning signs you may experience of heart disease?
How do doctors detect heart disease?
Who is at risk for heart disease?
What are the different types of heart disease?


It is important to understand that heart disease comes in many forms, and each form has its own symptoms and treatment. Some people can significantly improve their health by changing their lifestyles and taking medicine. Depending on your situation, surgery may be required to repair your heart.

Among the most frequently experienced heart problems is Coronary Artery Disease (CAD). Coronary artery disease can cause blockages in vessels that supply blood to the heart. As a result, your heart muscle may not receive enough oxygen due to a decrease in blood flow. Atherosclerosis, also known as the hardening of the arteries, usually causes the disease.

An arrhythmia occurs when your heart beats irregularly. Arrhythmias are often caused by other heart problems, but they can also develop independently.

The heart fails to pump blood as well as it should to meet the needs of your body when you have heart failure. In addition to coronary artery disease, it can also be caused by thyroid disease, high blood pressure, heart muscle disease (cardiomyopathy), or certain other conditions.

Heart valve disease is another common heart disease. You have four valves in your heart that allow blood to flow between your heart's four chambers, your lungs, and your blood vessels. A valve may have difficulties opening and closing properly due to an abnormality. As a result, you may experience a blockage in your blood flow or a leak of blood. There may be a problem with the way your valve opens and closes.

These are just a few of the most common heart diseases individuals may experience.
What are some of the early warning signs you may experience of heart disease?


Men and women may experience different early warning signs, men are more likely to experience chest pain, for example. There is a greater likelihood that women will experience other symptoms in addition to chest discomfort, such as nausea, fatigue, and shortness of breath.

Early symptoms include chest tightness, chest pain, chest pressure, shortness of breath, pain or numbness in the legs and arms, and pain in the upper belly, back, throat, jaw, or neck.

Coronary artery disease might not be diagnosed until you have a heart attack, angina, stroke, or heart failure. Keeping an eye out for heart symptoms and discussing concerns with your healthcare provider is important. Regular health checks can sometimes detect heart (cardiovascular) disease early.
How do doctors detect heart disease?


Heart disease is diagnosed through a wide variety of different tests. As a first step, your doctor will take your medical history, record your current and past symptoms, perform laboratory tests, and perform an electrocardiogram. Further tests may be ordered by your doctor based on the results of your assessment and tests. It is possible to perform some of these tests non-invasively, which means no instruments are inserted into the body. There are also invasive tests that require instruments to be inserted into the body.
Who is at risk for heart disease?


Heart disease and stroke are caused by high blood pressure because it damages the lining of the arteries, increasing the likelihood that plaque will build up, narrowing the arteries to the heart and brain. A person with diabetes is up to twice as likely as an individual without the condition to have heart disease or a stroke. As diabetes progresses, high blood sugar damages blood vessels in the heart and blocks blood vessels leading to the brain, resulting in strokes. There is a connection between smoking and heart disease and stroke, which is a major cause of death from these diseases. Those who are overweight or obese are at a greater risk of heart disease and stroke, as well as the risk factors that accompany them, such as low HDL cholesterol, high blood pressure, high LDL cholesterol, and type 2 diabetes.

Heart disease treatments are available at Rachman Medical Group. We serve patients from Reseda CA, San Fernando CA, Twin Lakes CA, Hidden Hills CA, and Burbank CA.