Alzheimer Treatment Specialist in Reseda CA
Alzheimer's disease can take its toll on your mind. At Rachman Medical Group, Dr. Ilya Rachman, MD is here to help manage Alzheimer's symptoms. To learn more contat us today or schedule an appointment online. We are conveniently located at 7601 Canby Ave Suite 7 Reseda CA 91335.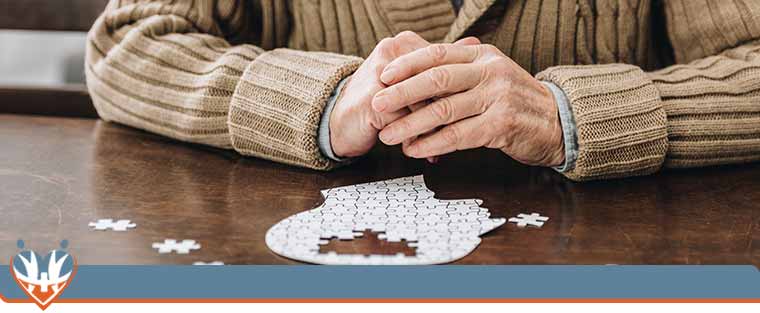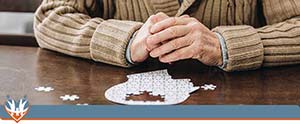 Table of Contents:
How is Alzheimer's treated?
Is Alzheimer's hereditary?
How fast does Alzheimer's progress?
Alzheimer's disease is one of the leading causes of death for seniors. At Rachman Medical Group, we proudly provide important resources for patients with Alzheimer's, as well as their families and caregivers.
How is Alzheimer's treated?


Just as each patient is unique, the treatment for Alzheimer's will be tailored to each person's unique diagnosis. Unfortunately, there is no one treatment that works for everyone, and Alzheimer's disease has no cure. Because it is a degenerative chronic condition, most treatment protocols will focus on slowing disease progression, managing symptoms that can alter behavior, maintaining healthy cognitive function, and improving long-term quality of life. Prescription medications may be used to treat Alzheimer's symptoms, though these are typically only effective for patients with an early diagnosis up until the middle stages of the disease. These medications may help slow progression, but they cannot stop the disease from worsening over time. Medications can help improve memory retention as well as treat occurring symptoms such as depression, anxiety, insomnia, and aggression. Increasing physical activity and focusing on cognitive training may also be useful tools for Alzheimer's patients and their caregivers. It is important for doctors to approach Alzheimer's treatment with respect and compassion because the primary goal is to improve and maintain quality of life for as long as possible.

Is Alzheimer's hereditary?


Doctors and the medical community do not yet fully understand why some people develop Alzheimer's disease while others do not, despite the fact that millions of Americans are currently fighting this condition. There are many factors that can increase your chances of developing Alzheimer's disease as you age. Genetic factors are considered one of the leading indications that a person may develop Alzheimer's. In addition to heredity, both environmental factors and lifestyle patterns may have an impact on a person's risk for developing the disease. People who have close relatives such as parents or siblings who have been diagnosed with Alzheimer's disease have a slightly elevated risk of being diagnosed with the condition themselves. Other factors may include previous head injuries, gender, age, sleep quality, cardiac health, and lifetime education. People who consistently challenge their brains by pursuing education, having a cognitively stimulating job, engaging in frequent social activities, and challenging hobbies can help protect their brains from cognitive damage and diseases like Alzheimer's. If you are at an elevated risk for developing the condition because of your family history, a doctor may be able to help you by providing lifestyle recommendations that can help maintain your memory retention and healthy brain function.

How fast does Alzheimer's progress?


Alzheimer's is a fatal type of dementia. This disease is chronic and progressive, resulting in further degeneration of cognitive function as time passes. However, understanding how quickly the disease progresses is complex. Alzheimer's disease does not adhere to a specific timeline and the progression of the disease can vary widely between patients. In general, the disease will be slow to develop and will worsen over many years. There are five clinical stages of Alzheimer's and there is no specific timeline for any of them. The five stages include preclinical, mild cognitive impairment, mild dementia, moderate dementia, and severe dementia. Preclinical Alzheimer's disease may begin well before a notice any of the symptoms of the disease. The progression rate from preclinical to severe dementia can take as long as 20 years. However, the current average survival time from diagnosis is only 3-11 years depending on how early it is detected and other health conditions that may be co-occurring. Early intervention is the only way to ensure the best long-term health, so it is important to speak with a qualified physician as soon as symptoms become apparent.

If you are seeking Alzheimer's disease management for you or a loved one, contact Rachman Medical Group today. Our compassionate doctors will help you understand your treatment options and provide you with the understanding and support you need as either patient or caregiver. Give us a call today for more information. We serve patients in Reseda CA, San Fernando CA, Twin Lakes CA, Hidden Hills CA and Burbank CA.