Internal Medicine Doctors Near Encino, CA
In need of a new doctor? Or does an older member of your family need a new doctor? You'll find internal medicine doctors here at Rachman Medical Group. These doctors treat adults and seniors exclusively, and can provide care and chronic condition management on a continual basis. For more information, call us or schedule an appointment online. We are conveniently located at 7601 Canby Ave Suite 7 Reseda, CA 91335.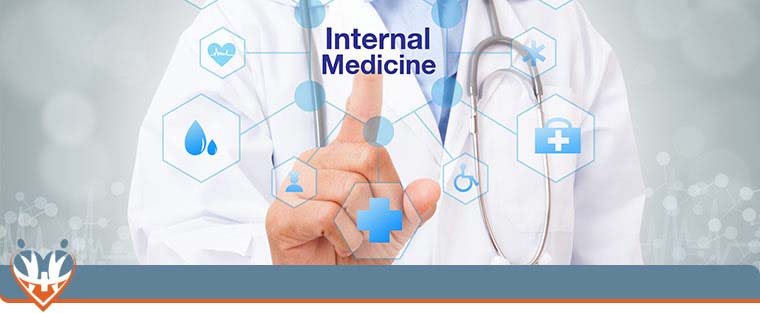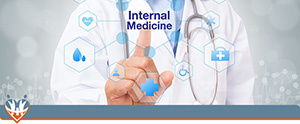 What is internal medicine?
Internal medicine is a specialization in primary healthcare. This specialization is in the treatment of common and chronic conditions that typically affect adults and seniors. This specialization is different from family medicine which treats patients of any age.
Internal medicine doctors are able to provide short-term care, like by prescribing certain medications, as well as long-term care, like by helping in the management of a chronic condition such as cancer. When internal medicine doctors complete an internal medicine residency, they are called internists. We have one of these professionals here at Rachman Medical Group.
What can an internal medicine doctor do? When should I see an internal medicine doctor?
Internal medicine doctors and internists, like ours at Rachman Medical Group, are able to diagnose, treat, and manage diseases and other conditions that mostly affect adults and seniors. Some of these conditions are chronic bronchitis, hypertension, hypothyroidism, minor respiratory infections, heart disease, diabetes, high blood cholesterol, osteoarthritis, mild pneumonia, cancer, and others.
You should go see an internal medicine doctor/internist if you have, are at risk for, or may have any of the conditions above. You could also take an older family member to see one. One of those doctors will be able to help in a number of ways, like by offering ongoing symptom management, and may even be able to help prevent the conditions from occurring in the first place, like by providing cancer screenings to prevent cancer.
When an internal medicine doctor isn't able to provide certain services, the doctor can refer the patient to a specialist who can. An internal medicine doctor can be your primary care physician so you can receive all of the common services you'll need, like regular vaccinations.
What is the difference between family practice and internal medicine?
Practitioners of either family medicine or internal medicine can be primary care physicians and treat common health conditions in adults. The difference, though, is that family practitioners treat anyone of any age, including children, whereas internal medicine practitioners treat adults and seniors only. This means that internal medicine doctors are specialists in treating adults and seniors, so you'll get specialized and superior care with them. Also, internal medicine doctors can specialize further, like by specializing in heart health. We have both internal medicine doctors and family doctors here at our clinic.
Where can I find internal medicine doctors near Encino, CA?
You can find an internal medicine doctor right here at Rachman Medical Group near Encino, CA. Our internal medicine doctor is Dr. Michael Sheinin, and he's more than capable of helping you and becoming your doctor. You can read all about the doctor and his credentials here.
We're located over at 7601 Canby Ave Suite 7 Reseda, CA 91335, and we're available to you Monday to Friday, 9:00 am to 5:00 pm. Give us a call today to book an appointment or meet-and-greet with our internal medicine doctor, or book with us online, if you like. We'd be very happy if you became our next internal medicine patient here at Rachman Medical Group, so don't hesitate to reach out. We hope to hear from you soon! We serve patients from Reseda CA, San Fernando CA, Twin Lakes CA, Hidden Hills CA, and Burbank CA.